December 12, 2022 (Carlsbad, CA). Born in 1888 in France, Bollé is the market-leading solution for eyewear and helmets. Globally respected and worldwide distributed, Bollé is known as the most advanced design and creative sports brand, which creates trends and pushes industry boundaries.
2023 will be a landmark year for our ESG strategy. Firstly with the launch of a high-performance road helmet and the revival of the MICRO EDGE sunglasses, once again ahead of trends. Bollé also answers to the active consumers' most recent needs with its new flagship products being eco-designed and continuing to include the brand's best proprietary technologies.
Step by step, we are achieving a more sustainable approach symbolized by our "REACT FOR GOOD" campaign. Following the launch of our eco-designed cycling helmets, ski helmets and ski goggles, we are proud to announce that we now offer 9 models of eco designed sunglasses, 4 in our performance range and 5 in our sports lifestyle range.
This is our natural response to the needs of people who want to pursue an active lifestyle while doing their part for the planet. "We at Bollé are conscious of our responsibilities with regards to helping the environment and society throughout our working practices. Today, we seek to not only stop being part of the problem, but also to become part of the solution for society and our planet. To build on our sustainability journey, we are taking ambitious action and committing ourselves to a series of initiatives and targets to help us meet our Environmental, Social and Governance (ESG) goals. One of them is to eco design 90% of our Bollé collection by 2027.", explains Louis Cisti, Vice President Marketing.
INTRODUCING ECO AVIO MIPS
The first high-performance eco-designed helmet for road and gravel
For the first time Bollé addresses both road and gravel enthusiasts with the launch of the ECO AVIO MIPS. Part of our sustainable approach and "React for Good" campaign, the ECO AVIO challenges the traditional way to make helmets by using 50% recycled EPS and 100% recycled webbing. Ultra-lightweight thanks to its EPS design with lightweight in-molded components and an optimized fit system, it features MIPS AIR, MIPS's most lightweight brain protection system. Highly ventilated, the ECO AVIO is designed to align both deep internal channeling and large front vents with small exhaust ports that create low pressure at the rear of the helmet for extra air circulation. Developed with cutting-edge aerodynamics, the ECO AVIO has an optimized low-profile shape and is equipped with AVID Aero Progressive EPS to direct airflow and manage impact energy. Conceived to reduce drag thanks to its Kamm Tail at the rear, the ECO AVIO is all about details with an Opti-Dock that is designed to securely hold all-sized sunglasses and is even ponytail compatible. A new generation of helmets with no compromise.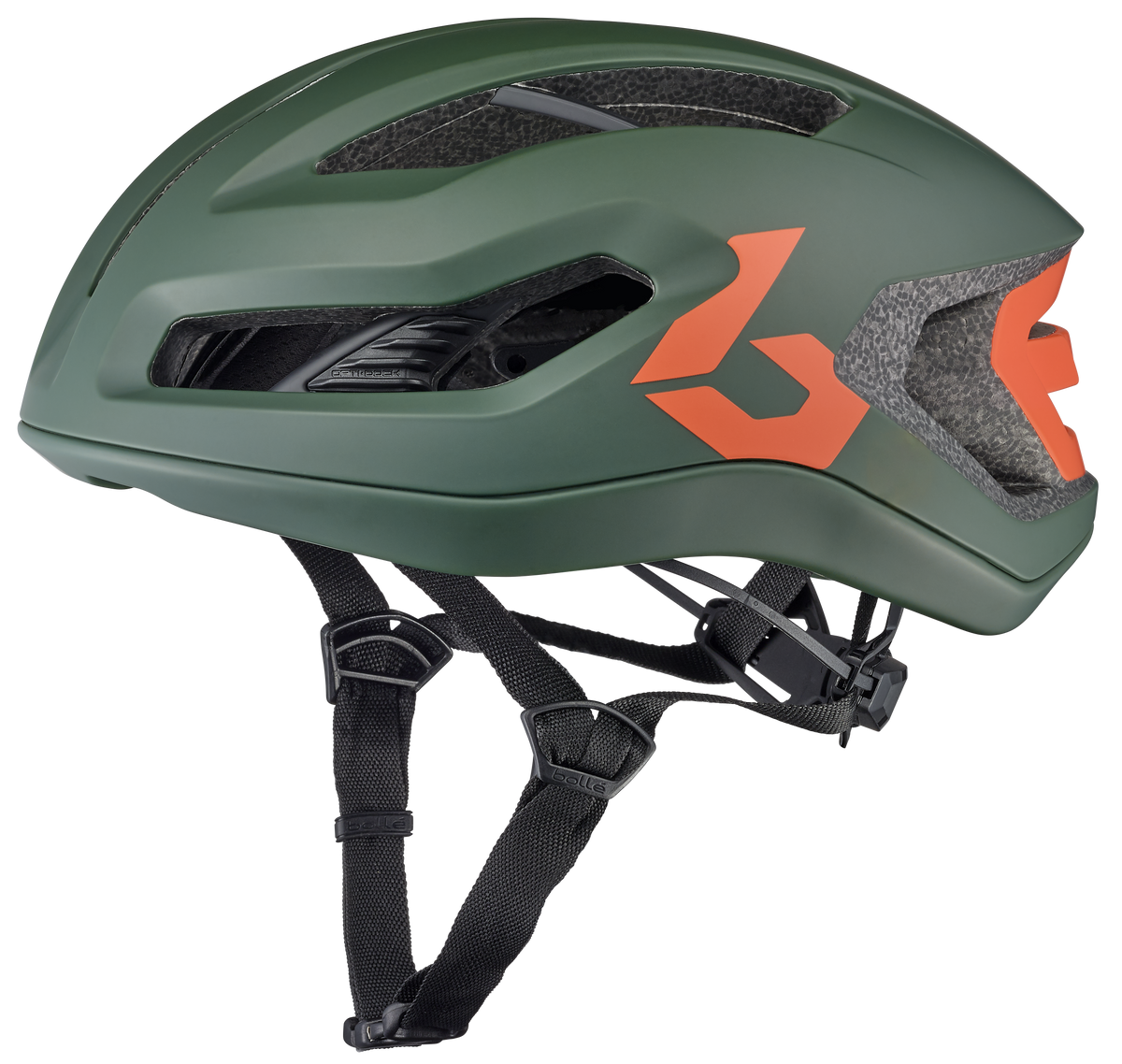 Features include: AVID Aero Progressive EPS, Mips Air Ultralight Brain Protection System, Kamm Tail, Strike-Cage technology, Opti-Dock, Performance Click-To-Fit System, Ponytail compatible, Anti-twist and slip divider, 50% recycled EPS, 100% recycled webbing and weighing a mere 290g. This is one product you need to see to believe.
INTRODUCING MICRO EDGE SUNGLASSES
A symbol of advanced design and creativity
A part of Bollé's history and worn by some of the world's best athletes, the MICRO EDGE is the symbol of the brand's advanced design and creativity. With its narrow frame and sharp lines, this modernized version is once again ahead of the trend. Defined by its timeless performance, the MICRO EDGE is our first performance sunglass that is also eco-designed.
Features include: Available with Phantom Photochromic lenses, available with Volt+ polarized and high contrast lens, adjustable nose piece, adjustable temple tips, Thermogrip, anti-fog and anti-scratch coating, Oleo/Hydrophobic coating, Snap Hinge and 5-fit temple. And if that's not enough, this frame is also made with 45% bio-based material (made from renewable castor oil).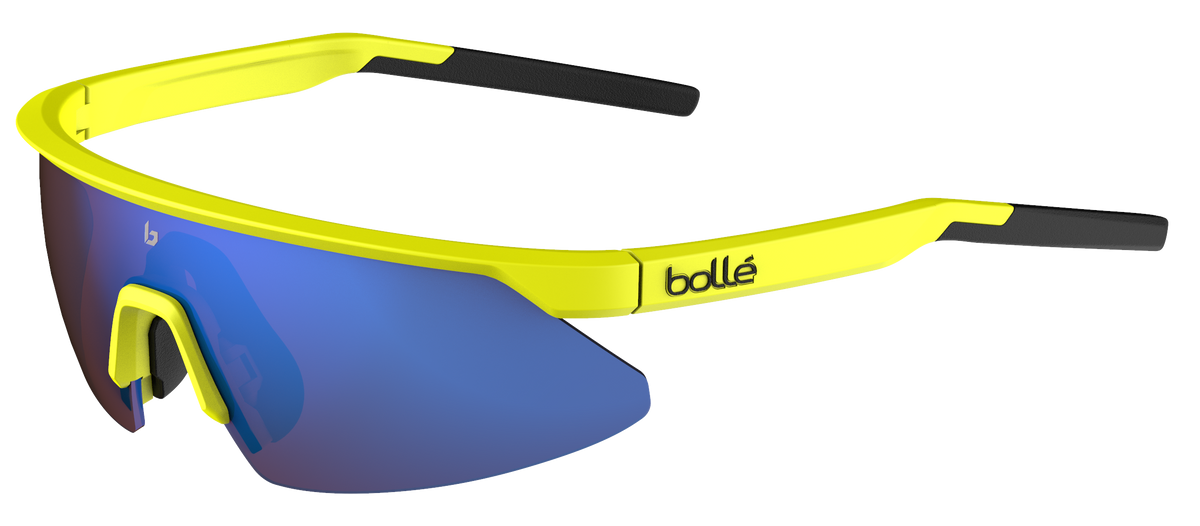 INTRODUCING THE ARCADIA AND EUPHORIA IN THE SPORT LIFESTYLE COLLECTION
Inspired by the mountain environment, these models present a retro yet sophisticated look with an oversized design. Elegant and refined, they also stay true to Bollé's sports DNA with snap hinges and Thermogrip on both temple tips and nose pads. The metal top bar and the integrated side shields with a perforated pattern give a nice touch to the frame and highlight the importance given to every detail. Also , as part of our "React for Good" campaign, the ARCADIA and EUPHORIA frames are made of 45% bio-based material. Both these models are available with Bollé's revolutionary high contrast and polarized lens, Volt+.

EUPHORIA ARCADIA
Round Aviator Square Navigator